SOFTWARE SUPPORT SERVICE
Some software can be executed by simply copying it to a computer and then executing it with no further action required. Other programs are supplied in a form not suitable for immediate execution and require an installation procedure. This Installation procedure could include the creation or modification of shared and non-shared program files, opening files supplied in a compressed form, creating or copying files to required locations such as folders/directories, customizing the software to suit the installed hardware as well as the user's preferences, providing information about the software program to the operating system, creating links or shortcuts and much more.
Software installation implies that once installed, the program can be executed or accessed over and over without the need to reinstall it each time you want to access or use it. Some computers come with pre-installed software that may be a trial version only and thus requires you to purchase the software and install it once your free trial period is over.
When you have purchased a new software program and choose My Discount Tech to perform your software installation service, our qualified computer technicians will perform a test of your systems suitability and available mass storage space to ensure your system is capable of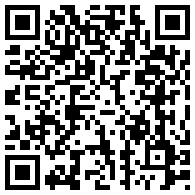 supporting the new software installation. We will install and configure the software, search for and install new software updates, create your user preferences such as shortcuts and ensure your system is operating properly. My Discount Tech offers valley wide service, we come to you for free and we are available 24/7 to service your computer needs.
$65/hr | 43 min avg!