WIRED & WIRELESS NETWORKING
Computer networking has developed at an incredible pace over the last decade. While companies have enjoyed the benefits offered by networking for some time now, it is only more recently that homes are gaining similar access. This is particularly thanks to the explosion of wireless networking which makes home networking easier than ever. With broadband now available to all, it seems unimaginable for many homes to have computers without enjoying all the benefits wireless networking has to offer.
With a wireless network, you can share an Internet connection amongst multiple computers as well as share files and printers, all without those pesky cables! We will not only setup and configure your wireless network for you but also encrypt it to help keep it secure from intruders. And the best part is we can do all this using some basic affordable hardware such as a wireless router and wireless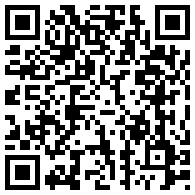 USB adapters / network cards for any desktops in your home or office that you require connected to the network. Most laptops are wireless networking ready and will not require any additional equipment. This equipment can be supplied by you or us - all of our prices are very competitive so you need not worry if you do not already have the necessary equipment.
$65/hr | 43 min avg!