APPLE/MACINTOSH SUPPORT
Rather than simply relying on the band-aid approach that other companies frequently offer, we go way beyond just solving your immediate problem. Following our motto of "Healthy MACs are Happy MACs", we'll show you ways to reduce the problems you have and keep your Mac running (and employees working) in optimal condition.
My Discount Tech is very, very serious about providing workable Macintosh solutions during a computer crisis. There are firms who you can call for service, but nobody has the array of service parts, rental or loaner equipment, or the manpower to speed your Macintosh service results. We stock an incredible array of parts like memory, hard drives, wireless cards,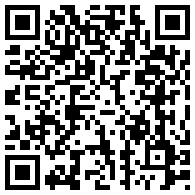 cables, case parts, and power supplies, so when you call we can take care of your problem quickly. In fact, all of our on-site Macintosh Consultants carry an inventory of our most commonly requested items. That way, if a part is needed, we are likely to have it with us and we'll take care of the problem on the spot. Other companies have make two trips or take the unit away for service.
$65/hr | 43 min avg!